600-619 Alexander Road
600 Alexander Road/
| | |
| --- | --- |
| Address: | 600 Alexander Road |
| Price: | $26.50 |
| Size: | |
| Area | Alexander Road/Carnegie Center area |
| Available | 1200-32,000/SF |
600-619 Alexander Road comprises two 48,000/SF 3-story buildings at the corner of Alexander and Canal Point. This site offers direct access to Route One, convenience to the train station via the Alexander Overpass, and easy access to downtown Princeton.  It is also across from the Hyatt Hotel and close to Princeton Marketfair, Whole Foods, and a wide array of other restaurants. This building has recently undergone upgrades, inside and out, yet still offers cost effective office space in the southern end of the Route One Corridor.
This Property is Presented by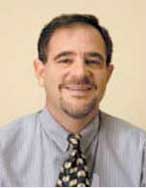 William Barish
Mr. Barish started his career in 1981, and founded CPN in 1988.  Over the years, he has been directly involved in over $400 million in transactions from 1000/SF on up, representing such firms as Merrill Lynch, Fidelity Investments, Princeton University, Billtrust, Hovnanian Corporation and a diverse range of organizations from start ups to household names. He has also been involved in the sale of such well known local properties as 100 Canal Point (71,000/SF office building), Princeton Commerce Center (72,000/SF-twice), Windsor Green (sold to original developers), 861 Alexander Road (22,000/SF, sold twice) and a wide range of other office, industrial buildings and development parcels. His approach is to help clients stay well ahead of schedule, assuring all projects are done with time to spare.